Employment is a Fundamental Part
of Adult Life
What's your name and what do you do?
Employment is a fundamental part of adult life. It is a huge part of our identity and how we see ourselves. When you meet someone new, the first thing they ask is, "What's your name?" The second is typically, "What do you do?" People with disabilities have such high unemployment rates and such low rates of participation in the workforce, that often they aren't able to answer the second question. Getting a job changes how they view themselves and how they are viewed by others. They are seen as capable and contributing. This is life changing.

At Stone Belt, we believe everyone is capable of working at some level in the community. Everyone has gifts and talents that can benefit an employer, even if it is a restructured job with more limited tasks and hours. With this philosophy and core belief in mind, we offer several programs to help people prepare for and find community employment.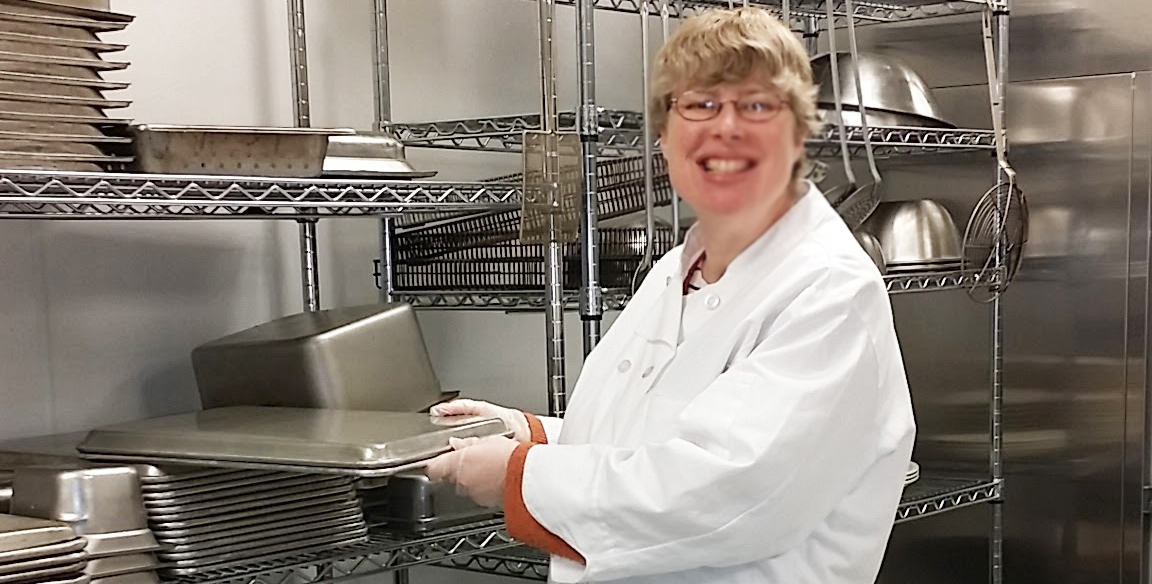 Discovering talents and choosing a career path
Our Employment program helps people with disabilities discover their gifts and talents, choose a career path, obtain, and retain employment. We have more than 200 active clients either seeking employment or working with some level of support. We work with over 100 businesses. Since we spend time helping clients discover their talents and determine their goal for employment, we know their skills very well. We then work with employers to learn about their business and their hiring needs. We work with employers to recruit qualified applicants from our program. Because we know the applicant skills and the employer needs, we are able to make good job matches most of the time, leaving both the employer and the worker very satisfied with the job. As of 2018, our average retention for clients who are working is over five years. Twenty-eight of our current clients have been at their job more than 10 years and one has been there 25 years!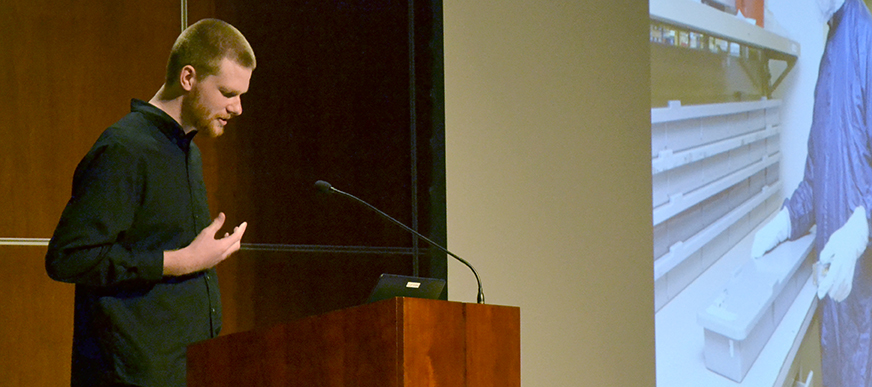 Young adults gain experience at internships
Project SEARCH Indiana is an internship program for young adults with disabilities ages 18-24. It is based on a partnership with Cook Inc., Ivy Tech Community College, Upland, Tasus, Stone Belt and the Family Social Services Administration for Indiana. Young adults are offered opportunities to complete internships with the employer partners. Each internship lasts two months, and during the course of the program, each intern tries three different opportunities. Some are paid and some are unpaid, and interns receive a free three-credit course from Ivy Tech when they complete the program.

Along with working daily at their internships, the young adults also spend time in a classroom at Ivy Tech Community College with a Project SEARCH instructor learning the soft skills of employment. This covers things like employability and independent living skills, interview preparation, communication skills, workplace harassment, etc.—basically many of the skills everyone needs to know when working, no matter where you work. Interns also learn to use public transportation to get to their internships.

Upon completion, the goal is to find a permanent job. This dual approach with hands-on and classroom learning has proven very successful for these young adults. We see significant improvement in their confidence, work ethic, and professionalism. Most importantly, we have a very high success rate. Since the program began in 2010, 64 young adults have completed the program. Of those, 88 percent, or 56 people, have found permanent employment. Eighteen of those now work for one of the host businesses, and the rest work throughout their communities.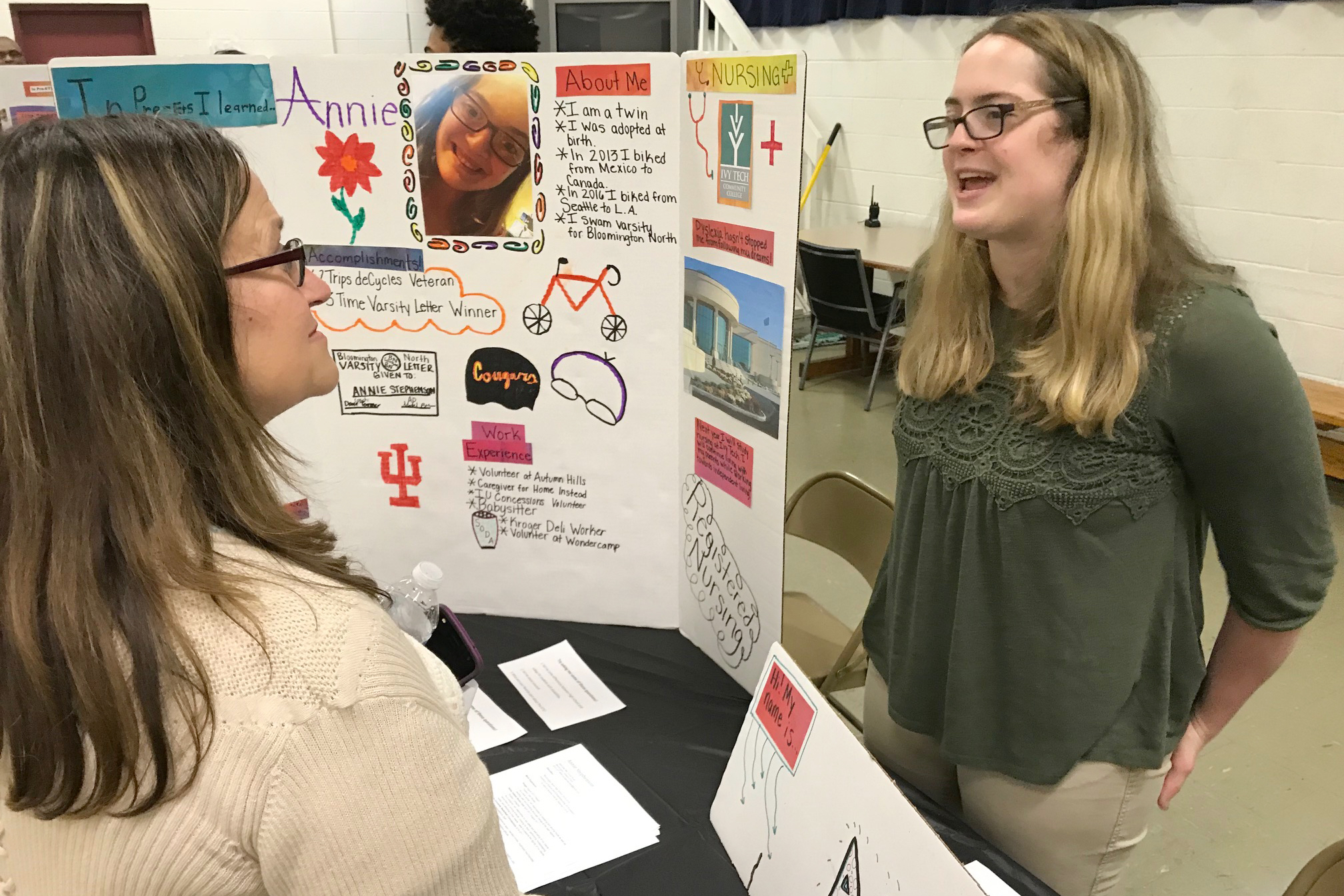 Pre-ETS: Getting ready to enter the workforce
Our Employment Foundations program provides Pre-Employment Transition Services. This is a work readiness program for students ages 14 to 21 and still in school. 27 schools. Stone Belt provides services in three of those counties and seven of those schools. Students with disabilities are referred from their school of record and can be offered any of the following services:
— Self-Advocacy Instruction, which can include: learning to communicate their own interests and desires; training in disability understanding and disclosure; self-determination; teaching rights and responsibilities and mentoring and Peer mentoring opportunities.
— Workplace Readiness Training, which teaches soft skills needed in any employment setting. This can include: social and interpersonal skills; independent living skills and employment skills.
— Career Counseling and Job Exploration, which can include: recognizing the importance of education to your future; interest and career testing; career awareness training; informational interviews; guest speakers; workplace tours/field trips; job shadowing and volunteer opportunities.
— Work Experiences in Integrated Settings, which can include both paid and unpaid opportunities where students actually try out jobs.
— Counseling on Post-Secondary Education, which can include: gaining awareness of career pathways and labor market realities and projections and how skill development and knowledge relate to future opportunities in post-secondary Education (PSE) settings and employment.
Upon completion of this program the hope is students will have the skills they need to find employment and/or will be referred to an agency to help with this as needed.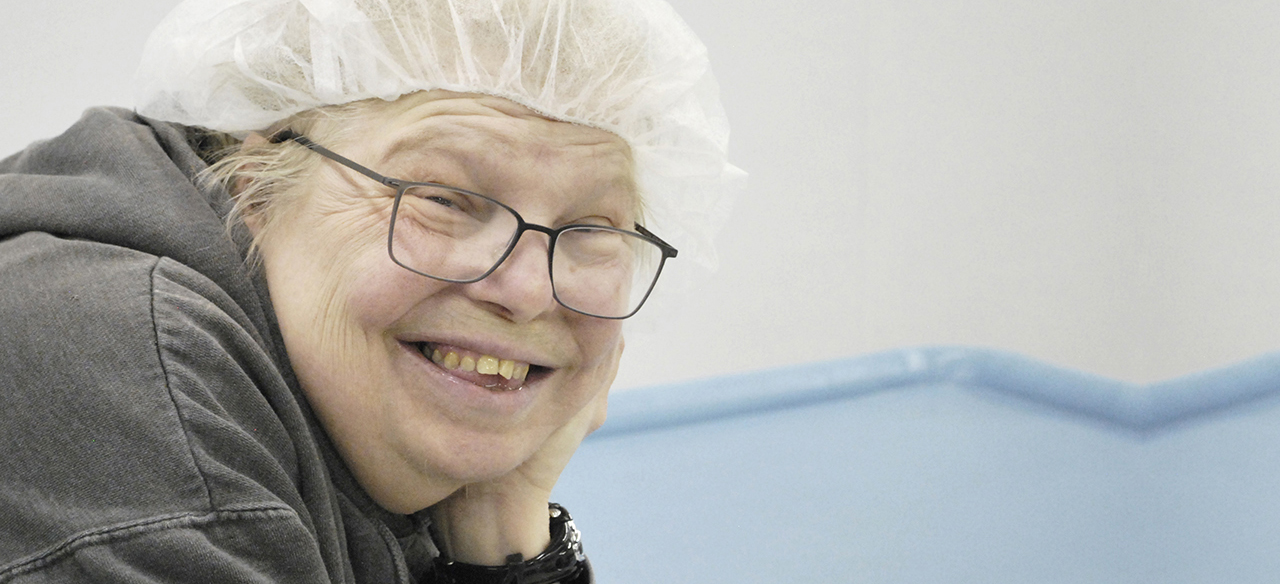 Manufacturing provides jobs and a valuable service
In Fiscal Year 2018, Stone Belt's Manufacturing Services shipped out more than 5.6 million pieces assembled in facilities in Bloomington and Lawrence County.

With 104 people working in the two locations, Manufacturing fulfilled contracts with the federal government, Oliver Winery, Cook Medical, and many other companies for light-assembly work.

Through the manufacturing program, workers are paid per piece, which allows them to work full-time, part-time or as much or little as they want. According to Karen Freeman, director of Manufacturing Services, working in this way is "a beautiful thing" for clients, because they wouldn't be able to meet production requirements at most manufacturing facilities. Some may complete 20 in a day, and others 2,000.

"This gives clients the opportunity to make their own money, which is very empowering," Freeman said. "I think it's the pride of knowing that you did something that you got paid for. It's not charity. It's not a gift. You earned it. I think, in all of us, there's something very gratifying about that. In any stage of your life, that's very empowering."

This program gives individuals with developmental disabilities an opportunity to work and expand professional skills while providing valuable subcontract manufacturing to businesses. Employees are trained in machine operation, materials and small-parts handling, sub-assembly, packaging, warehousing, quality control, and industrial hygiene.

They also learn employment skills, like dealing with coworkers and arriving on time at the beginning of the day and after lunch.

Manufacturing employees take great pride in their workmanship, the quality of the products they produce and their ability to provide "just-in-time" delivery. This flexible, fast and effective workforce is capable of providing outsourcing opportunities for companies who need to control inventory, increase production, lower production costs and control distribution.

"(The workers) are needed, it's an important job, and we couldn't do it without them," Freeman added. "Again, that's very empowering.

Freeman said her program is always looking for new jobs to acquire.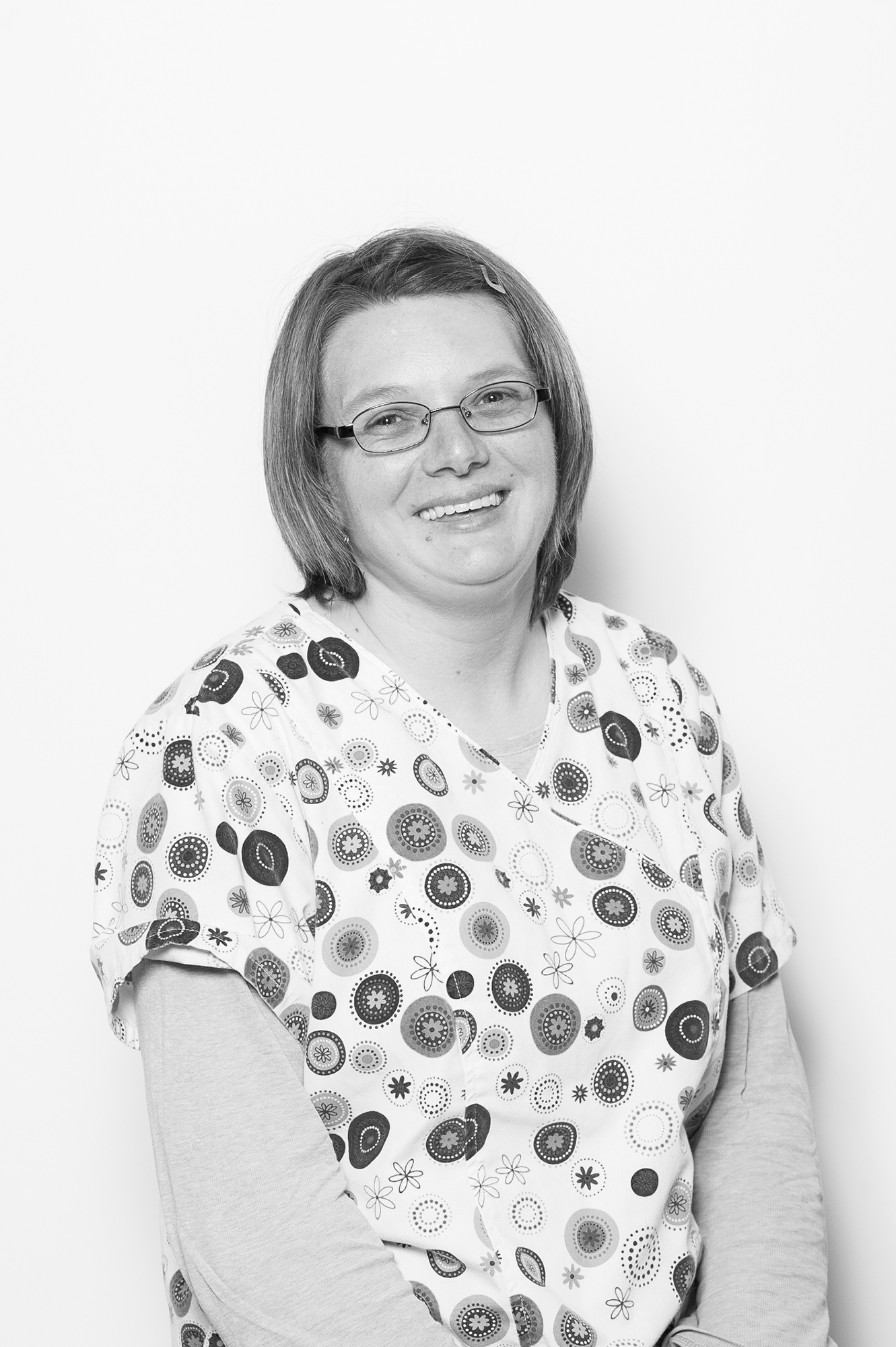 By LINDA MARGISON
from I Am You: Stories of Resilience, Courage, and Power

When 34-year-old Amber Teulker was growing up in Brownstown, Indiana, she would help her grandpa raise beagles. She was 4 at the time.

"Star was my favorite. She had one brown eye, one blue eye, and a white spot on her face," Amber says. "She was the only one who tried to get out of the pen. I would help my grandad chase her down."

Amber helped her grandpa train Star to hunt rabbits by taking a dead one, having Star sniff it, and then letting her hunt. They also showed Star in the Jackson County Fair with her puppies.

Star wouldn't let anyone but Amber get her out of the truck—not even Amber's grandpa. "Grandad and I would laugh every time he tried to get Star out and couldn't," Amber says. "It was something I had over him."

Amber adds that spending time with her grandpa made the experience even more memorable.

"We shared a love for dogs and it made our time together special," she says. "This was when I first realized how much I love being around dogs. I loved being around Grandpa's dogs because they loved being around me."

As she grew up and entered high school, Amber started thinking about what she wanted to do with her life, and one thing was certain: she wanted to do more with dogs.

"I enjoy dogs so much that I became a dog groomer. I always wanted to be, but wasn't sure if I could," she says. "My mom and dad supported me and that gave me the needed confidence to try."

Amber decided to take classes at U Dirty Dawg grooming school in Greenwood.

"I went all the time and drove myself there," she says. "It was hard my first time driving on the interstate." To keep from driving so far every day for three months, she would stay with her sister in nearby Brown County.

Because the teacher had a child with a disability, she was patient when she showed Amber how to trim and groom the dogs, bathe them, and clip their nails.

"It was really hard work, but I didn't give up," she says. "We had homework every day, and when we got to the grooming part it was really hard, but I didn't give up."

If you ask Amber what she likes about dog grooming, she's quick to respond, "I love everything! Shaving, clipping, bathing, everything! Especially painting toenails, I love that!"

Amber has worked professionally in the dog grooming business for five years, but continues to gain new skills. "I am learning how to style new breeds and how to run a business, because I want to run my own business some day."

And she wants to embrace all aspects of that. "For my own shop, I want my own debt and my own office area, a part-work area and part-office. I want someone with me, too, that way I could rent half of the space and they could help me pay the bills."

Finding that positive experience in her chosen field was a stark difference from her school days.

"High school was hard. It was upsetting," she says. "I didn't have that many friends. I got made fun of when I was in school."

Amber explains that other students ridiculed her for her speech and her weight, which was heavier because of the seizure medications she was taking. "I kept hanging out with bad friends, not good ones. I know my mom didn't like that."

When she was a freshman in high school, she saw a girl's change in weight and asked how she lost it. "I wanted to lose weight so no one would make fun of me anymore," Amber says. "Since then, I stayed skinny after all that."

As she neared graduation, Amber made a few friends who were nice and didn't make fun of her. "They were sticking up for me," she says. "If anyone came up to me and said my speech was funny, they'd come up and correct the words I was saying."

By doing that, she says they helped her learn to speak in a way others didn't mock. "I realized, if you don't stand up for yourself, you don't get anywhere."

Amber says it's now important to let people know who she is and how she feels. "I'm nice, kind, helpful, caring—really caring—I care a lot of people's feelings. If someone falls down, I try to cheer them up, make them laugh, tell a joke, bring their joy up and not be looking down all the time."

She adds that she's really friendly to everyone and not afraid of strangers, but she stays cautious to protect herself. "If someone came up to me, I'd probably talk to them, so I need to watch that."

Amber enjoys swimming, making art, and working in the computer lab on a newsletter during the day, but in the evenings she prefers to relax, watch movies, "Cops," and "wraslin'"—or wrestling—her favorite. "I would go every Saturday and watch wraslin' if I could," she says.

Amber eventually had to stop driving because of her seizures, but she hopes to someday have her driver's license again.

"My goal is to be able to drive again. I want to live on my own, have my own grooming business shop, and have more freedom," she says, explaining that she has to have panic attacks under control in order to transition out of 24-hour-per-day, seven-days-a-week support. "With my free time, I'd go outside and walk around, ride my bike, and if I had a dog, I'd walk my dog everywhere."

When that time comes, Amber already knows what breed of dogs she wants: corgipoo, a corgi-poodle mix, and Maltipoo, a cross between a Maltese and a poodle. But getting her own dogs is on hold until she gains more independence, which is one of her main goals for the future.

"I'm becoming more independent and doing things on my own," she says. "It helps me stand up for myself."